About Coaching and Mentoring
Who is a Coach and a Mentor? Which should be where?
Coach provides advisee to find the solution by himself with various methods. By this way, coach increases advisee's self reliance. Keywords here are "Willingness and forming awareness" Coach, unlike a consultant or a mentor, has no ready answers to what advisee asks. So, immediate solution offerings shouldn't be expected.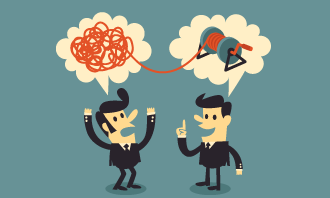 Coaching proceeds with focusing on the person as a whole. Coach doesn't judge or make suggestions. Coach doesn't see persons with their problems. Coach is future-oriented. Purpose of coaching relation is to create awareness in advisee and help advisee to overcome his problems by himself with this awareness and succeed in the objectives.
Root of the word "Mentor" comes from Greek mythology. The story of Mentor comes from Homer's Odyssey. Odysseus, king of Ithaca, fights in the Trojan War and entrusts the care of his household to Mentor, who serves as teacher and overseer of Odysseus' son, Telemachus. After the war, Odysseus is condemned to wander vainly for ten years in his attempt to return home. In time, Telemachus, now grown, ventures in search of his father. Athena, Goddess of War and patroness of the arts and industry, assumes the form of Mentor and accompanies Telemachus on his quest. Father and son reunite and cast down would-be usurpers of Odysseus' throne and Telemachus's birthright.
Main goal of mentoring systems today are to develop human's potential in business life, transfering company culture and creating a human resource both academically and experientially effective.


What are 5 basic approachs? Who is coach and mentor?
It's important to understand 5 basic approachs below. 
Educator approach "This is the best practicing method"
Consultant approach "This is the correct solution, you can do it this way."
Mentor approach: "Watch me and take me as an example"
Coach approach: "What do you want to do?"
Psychologist and therapist approach: "Tell me about yourself" "How can I help you to feel or think different?"
Coach, sets you in motion to reach your goals.
Coach, follows the progress with you.
Coach, reveals your potential.
Coach, motivates and challanges you while creating awareness.
Coach, ensures you to know yourself better while providing needed support for you to reach your goals.
Coach, ensures you to realize your good and bad habits.
Mentor is your life partner. Mentor sets you in motion to reach your goals and follows evolution with you.
Mentor reveals your knowledge and potantial and challenges you to see your capabilities. Mentor also helps you to see you abilities and skills.
Mentor offers you necessary tools, structurs, information and experience to achieve your goals.
Mentor, ensures you to realize your good and bad habits.
What does coaching and mentoring do? What are the results?
10 years ago from now, these concepts were specific to business life. But nowadays everyone is in need of a feedback in every aspect of life.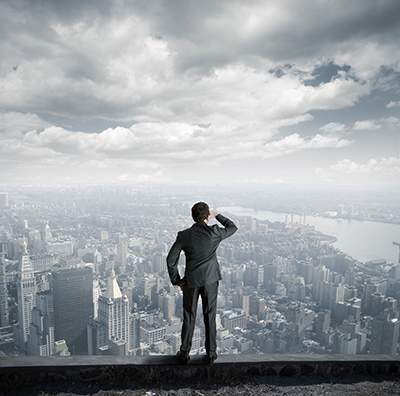 Not only large companies but also small and mid-sized companies share budget for coaching and mentoring services. A research by Manchester Inc. including world's leading companies like Pfizer, Unilever, American Express and Philips shows investments on coaching and mentoring are highly profitable.Return on coaching program investments are 5.7x higher than the inaugural spending. According to the same study, managers taking coaching service show very positive progress. According to managers remarks
61% says they are more satisfied of their jobs
77% says they have better relations with their managers
67% says they perform better in teamwork
According to the study, an outlasting change is ensured with coaching and mentoring services compared with classical training. According to a study of Case Western Reserve University, coaching training's positive outcome may last up to 7 years while other classical training outcome lasts for a few months.
How coaching process works?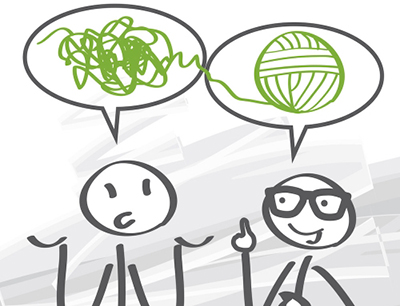 Coaching programs are based on "partnership", which relies on mutual trust and confidentiality. In addition to this, mutual responsibilities and a stable effort is required. Main goal of the process is to define action plan for advisee to reach his goals, maximize advisee's performance by identifying strong sides and open-to-development aspects and revealing himself during the process. Running of the program is based on regular meetings of the coach and the advisee and decisions taken at every meeting. It's advised to meet weekly. Most preferred sessions are to meet on 8 or 12 sessions which all of them is 60-75 minutes. During every meeting, decisions taken at the previous meeting and advisee actions during two dates are evaluated. Achievements are celebrated together. Advisee is provided to learn lessons from mistakes and with constant development of perspective.

What are you looking for? Coaching, mentoring or psychological counseling? Let's share your questions and answers! If you are ready, a pleasant voyage is waiting for you...
How coaching process works? What's the definition of relation between a coach and a advisee? Requirements to look for in a coach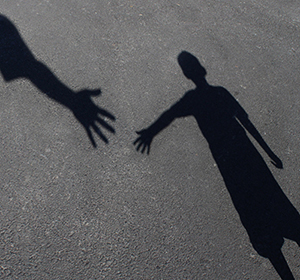 Most important requirements are honesty, sincerity, trustworthiness and a high emotional intelligence. Coaching relations are based on mutual trust, respect and responsibility. It's very important to be open to empathetical listening and new ideas. What is spoken remains between the coach and the advisee
Advisee receive support from the coach to accomplish a goal. During the process, by receiving coach's opinion and advices, advisee develops different perspectives and takes steps to changes. As coach doesn't try to solve psychological problems there is no emotional commitment between the coach and the advisee
It's best to plan the process as 8 or 12 sessions of 45 to 60 minutes of duration. Generally agreements are made half yearly. During these period 16 (or more) meetings are recommended. Duration of agreed time is based on the subject. However, period prolongation is normal. First sessions may take long times as it's very important for coach and advisee to understand present situation and expectations. These sessions might be prolonged by advisee, as he may want to catch the impression of the coach. These meetings are recommended to be done face to face, but if agreed, phone or Skype meetings can be done as well. Once the goal is reached, coaching ends. Or, a new process starts with a new target.
It's very important that your coach is accredited by internationally recognised institutions (Gestalt, Adler, CTI, Erickson etc.) and his experience in the field. ve alanındaki deneyimi son derece önemlidir. You must pay attention to your coach's experience in the field that you want to be advised.
Another important point is your coach to be a member of International Coaching Federation (ICF), European Mentoring and Coaching Counsil (EMCC) or national Coaching Platform. I.C.F. 'in, P.W.C.' According to a poll in 2011, 44% of voters said "coaches with insufficient knowledge" is the most dangerous hazard in coaching
Who can work with a coach? What awarenesses forms after starting to work with a coach?
Who can work with a coach?
Those who wants to explore different perspectives.
Those who know personal development and awarness is an irreplaceable part of the life.
Those who want to succeed and to reach goals.
Those who want to reveal their potantial and develop personal skills.
Those who want to perfectionate his career, relationships and performance
Those who want to live a quality and meaningful life.
Those who has goals and expectations.

What awarenesses forms after starting to work with a coach?
Disciplinizing yourself.
Determine priorities
Stop procrastination
Raise in self-awarness
Learn to listen and understand
Deciding on goals easly and efficiently.
Effective use of sources
Immediate actions.
Increase in performance by constant learning.
Balance work and private life.
You lead your own life.